Porsche Limited Edition Vehicles
911 Speedster
Here, in Flacht, is where the new 911 GT3 turned its first laps. Here is where the mighty sound of its 4.0-liter horizontally opposed and naturally aspirated engine roared for the first time. A single word bundles everything the brands stands for: Speedster. Because the concept embodies the original Porsche virtues of purism, lightweight construction, efficiency and unadulterated driving pleasure. Limited to 1,948 units, the new 911 Speedster pays tribute to an idea that runs through the history of Porsche like a long winding road.
718 Spyder
A firebrand. A go-getter. Aiming for the skies. The new 718 Spyder is an exclamation mark in a world full of 'what ifs'. And it is a promise – to every road and to every driver. Here is a roadster with no two quite the same. No compromises. No regrets. No rational arguments.
718 Cayman GT4
The perfect sports car. For those who would rather ask 'why not?' than 'why?'. For those who take fun seriously and who would rather sit in a sport seat than a leather armchair.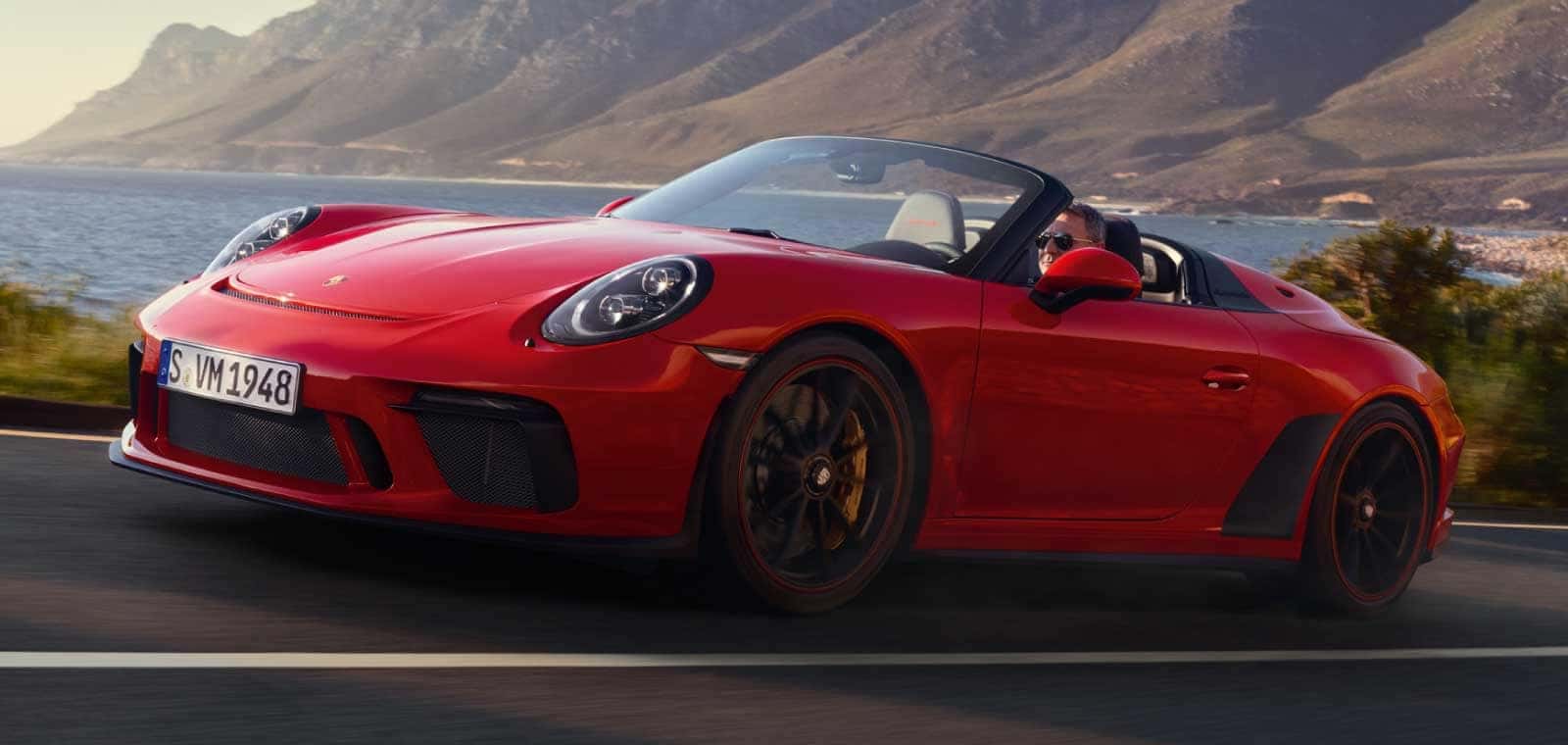 911 Speedster From $ 274,500.00*
Technical Specs
Max. power
502 hp
Max. power at rpm
6,250 rpm
0 – 60 mph
3.8 s
Top track speed
192 mph
Height
49.3 in
Width (w/ mirrors folded)
73.0 in
Length
179.6 in
Wheelbase
96.7 in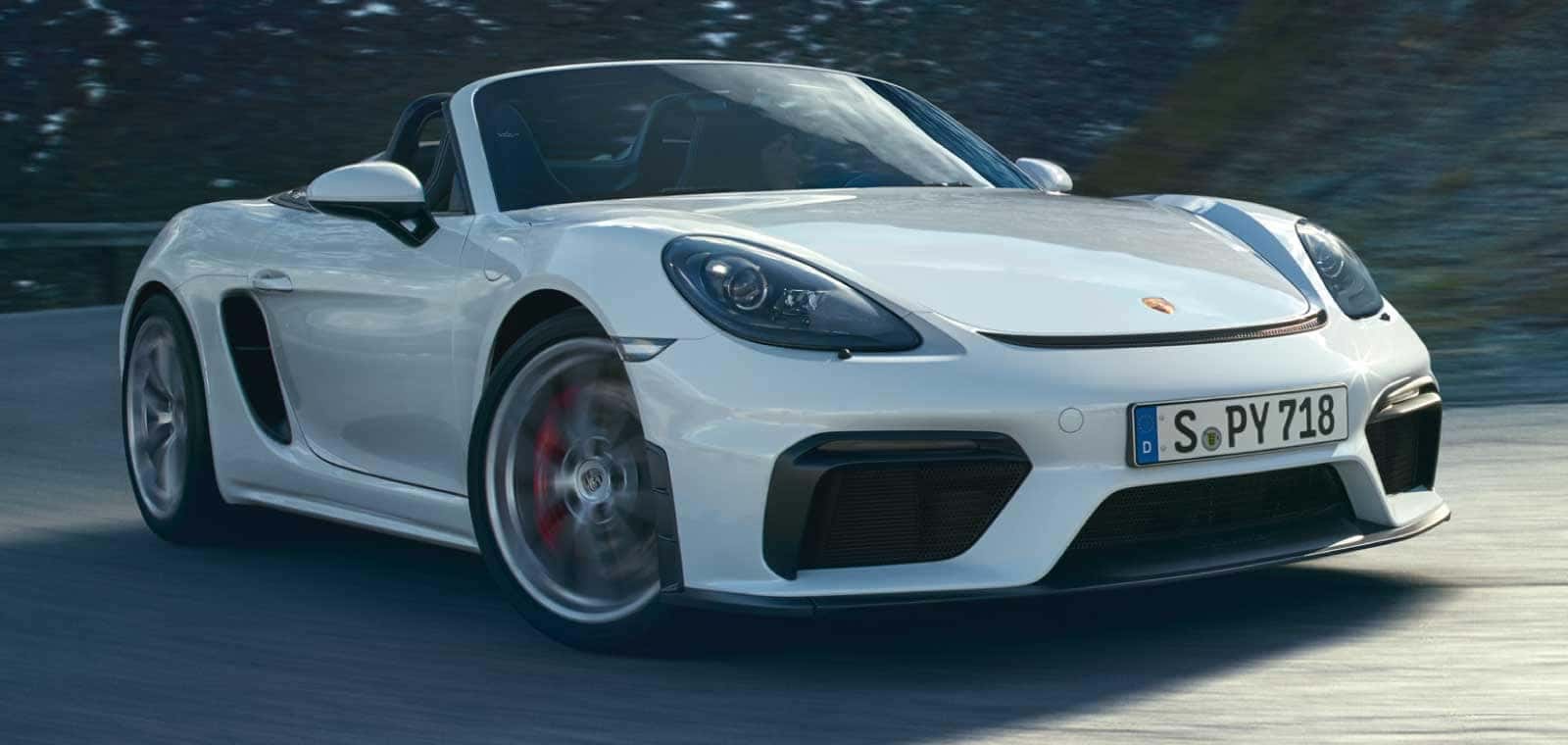 718 Spyder From $ 96,300.00*
Technical Specs
| | |
| --- | --- |
| Max. power | 414 hp |
| at rpm | 7,600 rpm |
| Height | 49.6 in |
| 0 – 60 mph | 4.2 s |
| Length | 174.5 in |
| Wheelbase | 97.8 in |
| Rear track | 60.4 in |
| Top track speed | 187 mph |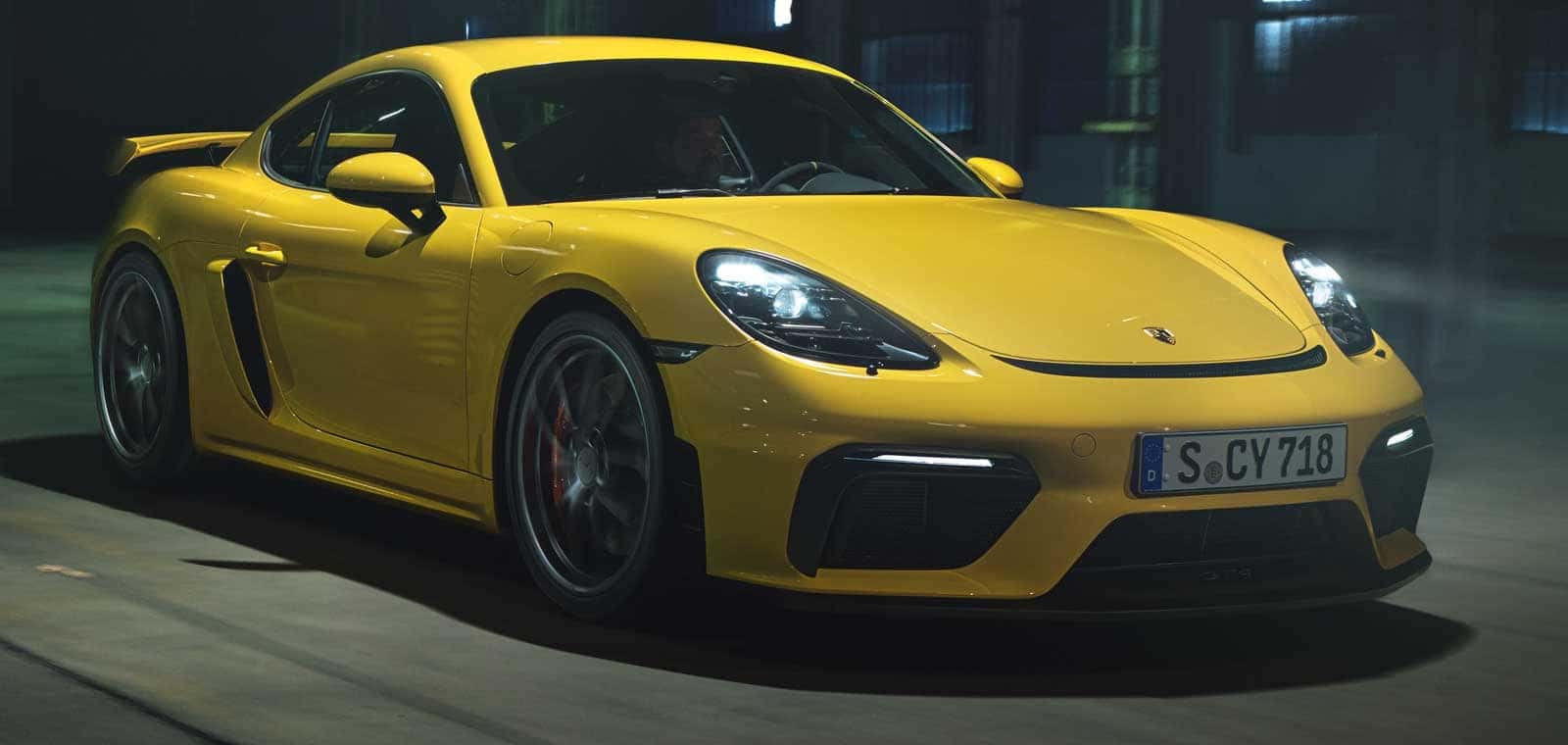 718 Cayman GT4 From $99.200.00*
Technical Specs
| | |
| --- | --- |
| Max. power | 414 hp |
| at rpm | 7,600 rpm |
| Height | 50.0 in |
| 0 – 60 mph |  4.2 s |
| Length | 175.5 in |
| Width (w/mirrors folded) |  71.0 in |
| Top track speed | 188 mph |